LV 124
Probably the most important automotive standard for the validation of products and components
LV 124 has established itself as the most important automotive standard for the validation of products and components. Developed by German automotive manufacturers in 2013 to ensure process reliability and hardware quality of electronic component suppliers. LV 124 is widely used in the global procurement of automotive parts and equipment.
---
The origin of LV 124
How it all began
The early 2000s saw the emergence of an effort by leading automotive manufacturers in Germany to set out the requirements for manufacturers of electrical and electronic automotive assemblies in so-called delivery specifications (Liefervorschriften or LV). LV 124 therefore signifies a quality and reliability standard. LV 124 was created for "electrical and electronic components in motor vehicles up to 3.5 t" and adopted into the respective in-house standards (e.g. VW 80000, BMW GS 95024-3-1).
Application: The LV 124 standard specifies the requirements, test conditions and tests for electrical, electronic and mechatronic components and systems for the 12-volt electrical system in motor vehicles up to 3.5t.
---
The composition of the standard
Electrical and Environmental requirements
This delivery regulation is obligatory for all suppliers of the German OEMs - weisstechnik has therefore made it its duty to support the suppliers in fulfilling the regulations since the announcement.
As a result, weisstechnik can support the majority of environmental requirements with its existing product portfolio.You can find the right product for your test using our speciallydeveloped weisstechnik standard finder.
---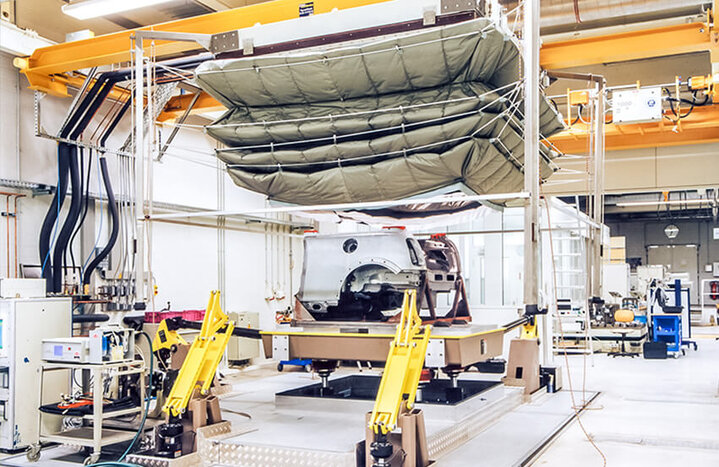 Special plant engineering
We can also help you with special sizes and modifications
This means that we develop the right solution for every task of our customers or we have the right product solution for you in our portfolio.
Practical, economical and compliant with standards: that's what we understand by a successful solution.
---