Well trained employees form the basis for high-quality services.

Weiss Umwelttechnik employs more than 150 service technicians. Almost 40 people work at the Service Helpline and help from the Back Office. The Global Director of Services, Wolfgang Ruppert, explains what a difference quality makes in terms of service.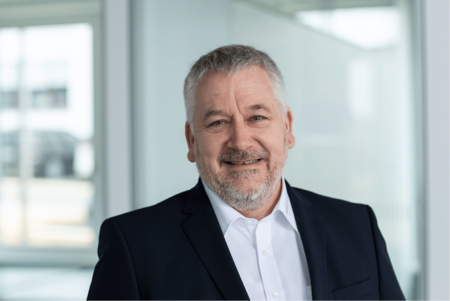 Mr. Ruppert, your company prides itself in excellent quality service. What is special about your services?
Two things make our services stand out: speed and know-how. Customers can reach us round the clock. This means we can be on the spot quickly. And we have excellently trained employees. The service technicians are trained in all the areas they need to be able to work on units and systems.
The specialists take over maintenance and servicing, conversion and modernisation work. They are also responsible for calibration and qualification. Among other things, our employees ensure that the systems meet the requirements stipulated both by customers and legislation. How well the technicians work can be seen, among other things, in our work in the event of a fault.
Can you explain that in more detail?
If a fault occurs, the service technician repairs the system. Our aim is to ensure that the fault is rectified during the first visit by the technician. We achieve this with a very good rate: we succeed in more than 85 out of 100 cases. And this only works thanks to the extensive knowledge and experience of our service technicians, and perfect spare and wear parts management.
Maintenance and servicing – these are costs that companies like to plan. How is that possible for you?
Environment simulation systems are extremely complex. "Plug and play" just simply does not work here. Projected on a car, a test facility would have a mileage of about 295,000 km after running for six months. This means the systems need to be checked, maintained and serviced regularly. After all, they should not come to a standstill in the first place. Our customers have different requirements. Some want minimum service. Other companies have higher requirements in order to fulfil the wishes of their customers. For this reason, we offer graduated services: customers can choose between basic, premium and full maintenance. Maintenance and calibration services, as well as electrical safety and environment protection tests can be booked separately. And this way, we make service costs plannable.
You have the RetroFit program for older systems. Can you explain that in more detail?
RetroFit is a trend that is currently gaining in importance in Europe. Our service is directed at companies with systems that are already ten years old and older. We work preventively here, too: to avoid a breakdown. Because follow-on costs can be incalculable and high.
Our services are very varied: we install touch panels, replace the cooling technology or integrate a complete energy-saving solution. Even if original spare parts are no longer available or the original machine builder no longer exists, we will still find a solution. We focus on adapting the system so that it complies with current legal guidelines and the customer can continue to use it reliably.
Do you send different technicians to your customers?
Our employees are professionals – through and through. At our company, every technician has all the important qualifications. Other manufacturers have specialists for cooling, electrics and control systems and send two or three employees. Our experts are all trained and authorised in electrical engineering, electronics, mechanical systems, cooling technology, control engineering and programming. And, of course, we regularly qualify our service technicians in accordance with the current guidelines for occupational health and safety, environmental protection and electrical safety.
Are your technicians specially trained?
Yes of course. We put a lot of energy into training our technicians. It takes three to five years of experience before an employee reaches our highest level. The product range is very broad, and includes some very special systems. A knowledge database available on site with a powerful AI-supported search function provides additional support for our professionals. We provide further training for the specialists for special systems and the RetroFit program.
How is your service network organised?
We employee 150 services technicians located throughout Germany. This ensures short distances to our customers. We are available round the clock, even at weekends and bank holidays, via our service helpline. Internationally we work together with subsidiaries and agencies.
Your range of services also includes customer training. How do you train them?
Our customers can take part in various workshops. Among other things, we show users the structure of a test system and how it works. We provide training in control engineering and teach maintenance and servicing activities. We can carry out customer-specific training on request.
In addition, together with our weisstechnik® Academy, we are developing numerous online training courses that are becoming increasingly popular with our customers.
https://www.weiss-technik.com/de/academy
The service also includes advice from our specialists. When one of our service technicians is at the customer's, he does not only carry out conversion work or rectify a fault. He also gives recommendations for optimising a process or has tips on operation.
Thank you very much, Mr. Ruppert, for this interesting interview.