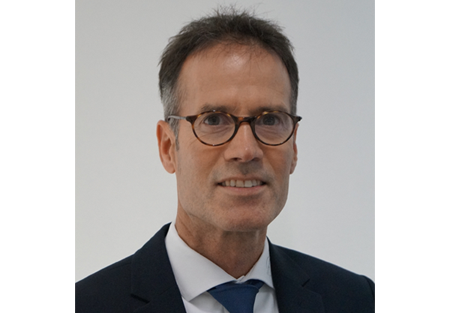 Jürgen, you are coordinating Weiss Technik's activities in the field of battery testing technologies since the beginning of the year. What are your tasks in this newly created position?

My job is to keep an eye on the market and developments around the topic of batteries. As product and application manager, I bring together the development of new environmental simulation systems across our divisions and sites. An important role is to bring our customers closer to the product diversity of Weiss Technik. Many are not yet aware that we cover almost all environmental and performance tests. And one of our strengths is that we can design test rooms and test procedures individually according to customer requirements.

What do you personally like about battery technology?

Energy storage systems come in an almost unimaginable range of formats, from button cells to battery packs weighing several tonnes. There is hardly an area of life anymore without the new battery types. From the battery for pacemakers to the packs for electric buses, everything must be tested to work safely. The rapid innovation of applications and fields of use forces tests and standards to be adopted regularly. Especially in the area of electromobility, I am excited about the speed with which we are now converting our vehicle fleet globally. What was dismissed as a crackpot idea a few years ago will soon be our everyday life.

What new technical challenges does this area pose for your company?

It is mainly the expectations of the market and the velocity that we have to master. A large demand for battery applications leads to a high demand for test capacities. However, you can't have the right environmental simulation equipment in stock for every application in any size and quantity. The technical challenge is therefore to quickly identify the customer's needs and develop a suitable product individually. Our broad-based team covers all the necessary specialist areas and coordinates flexibly for the respective tasks. An environmental simulation system should last for many years and cover the customer's applications. This task is our challenge. Who knows today how a battery will look like in ten years and how it will have to be tested.

What solutions do you offer your customers?

We offer the solutions that each of our customer needs. We have developed standard solutions for all common products and tests. A modular system is saddled on top of these, which guarantees the required safety level with proven and tested technology. Beyond standard solutions, our strength lies in developing individual concepts. We carry out a safety assessment together with the user and develop the right product for his specific tasks in close consultation.