RetroFit
All-round service for modernisation and expansion.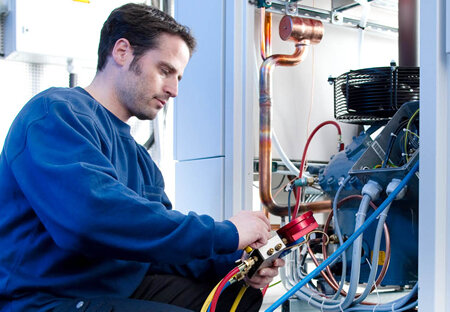 RetroFit is our individual service program for all systems that have already been in service for 10 years or more.
Particular attention is paid to preventive measures here to ensure that downtimes and the unpredictable costs associated with them do not occur in the first place. Even if original spare parts are no longer available or the original machinebuilder has ceased trading, we will still identify professional, tailored solutions for your system.
The spectrum covered by our RetroFit services is vast: it ranges from small touch panels and cooling technology in cooling circuits right through to integrated complete solutions for energy optimisation.