Medical technology
Partner for production and research
Medical technology
Those who work in medical technology know how important a clean environment with controlled conditions is. It is becoming more and more important for the branch to protect its products comprehensively against contamination during manufacturing, packaging and transport. Production in a cleanroom in accordance with the guidelines of Good Manufacturing Practice (GMP) and equally GMP-compliant assembly and packaging are therefore indispensable prerequisites for ensuring flawless quality. Manufacturers of medical technology products are recommended to produce under controlled conditions such as cleanrooms in order to effectively reduce the risks in the manufacturing process.
Increasing regulation – keyword GMP meets ISO – for example through the new EU MDR (Medical Device Regulation) and the German Medical Device Regulation increases the requirements for production conditions in cleanrooms and measuring rooms with corresponding measuring technology, monitoring systems and qualification. At the same time, the requirements of customer processes are also increasing in terms of product, personal and environmental protection.
In addition to all the standards and guidelines that have already been laid down, however, the state of the art always counts, because these will often be the standards and directives of "tomorrow".
---
Specific requirements
Controlled, clean and pure production conditions are extremely important for the manufacturing of medical technology products and primary packaging, and the legal and customer-specific requirements on cleanroom technology are correspondingly high. Our cleanroom technology offers our customers the highest level of safety and maximum protection against contamination. This is especially important in the medical technology sector with its stringent requirements. For example, the production and acceptance of stents, implants and primary packaging should take place under cleanroom conditions.
---
Solutions
Tailor-made cleanrooms
Setting up a GMP*-compliant cleanroom requires close cooperation between the client, specialist planner, manufacturer and responsible regulatory authority from the very first planning step. We ensure smooth cooperation from the concept to the handover of the turnkey, qualified cleanroom. As a specialist in air-conditioning technology, we also ensure the air-conditioning of cleanrooms. Our units are precisely matched to the system concept and offer advantages by saving energy and reducing operating costs.
---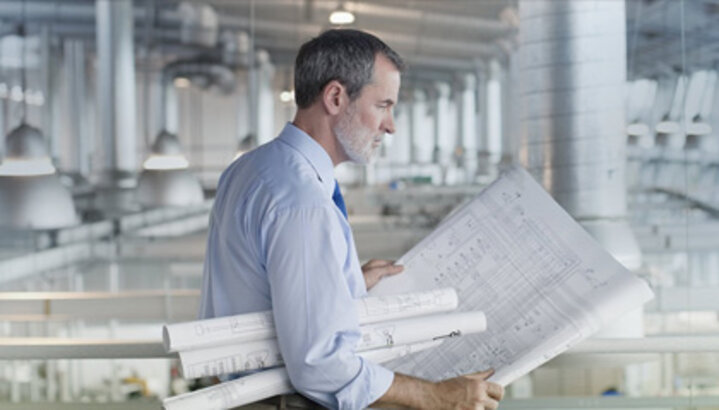 Experience
In recent years, we have successfully planned and executed numerous customised cleanroom projects in accordance with nationally and internationally applicable standards and regulations. These included cleanrooms for the manufacture of products in risk classes III, II A and II B (according to Annex IX of EU Directive 93/42/EEC) such as eye implants and corrective lenses, orthopaedic implants or test equipment for medical laboratory applications. In addition, we have also realised clean rooms for the measurement of medical technology products. Thanks to our consistent improvement management, we ensure that we always meet the technical and economic requirements of our customers in the best possible way. This of course also applies to our cleanrooms for new processes such as additive manufacturing in 3D and 4D printing, for example for artificial blood vessels.
---
Monitoring, qualification and requalification
Cleanrooms have to be reliably clean – always and everywhere. For this reason, the qualification of systems and rooms is mandatory and a central component. With our innovative measuring technology we record, monitor and document the critical parameters for cleanroom operation. For this purpose, particulate measuring devices count and identify the tiniest particulate matter contaminations. To avoid risks and secure the qualified status of the system long-term, our service experts service and test all the relevant points at regular intervals. Together with our qualification team, they also ensure that the cleanroom is operated in compliance with all legal regulations.
---
Our services:
Professional planning of cleanrooms and laboratories
Risk analysis, qualification master plan
Supervision of the approval procedure
Functional Design Specification (FDS)
Cleanroom acceptance measurement according to DIN EN ISO 14644 (VDI 2083) and EU GMP
Examinations, measurements and calibration
GMP personnel training
Execution and commissioning
Qualification and requalification
Maintenance and service
---
Our GMP-compliant products:
Microbiological workbenches
Cleanroom personnel and material locks
Cleanroom wall, ceiling and floor systems incl. cleanroom-compatible lighting
Air-conditioning units and refrigeration technology
Laminar flow systems
Cleanroom monitoring systems
Do you have any questions or would you like consultation?