Vindur means wind. This Icelandic name encapsulates the new product brand from Weiss Klimatechnik: just as the wind has shaped the unique climate of Iceland since time began, Vindur products and solutions ensure optimum air-conditioning conditions in the most varied applications. Vindur® stands for a constant climate, hygienically clean air, efficient cooling and a fresh service concept.
---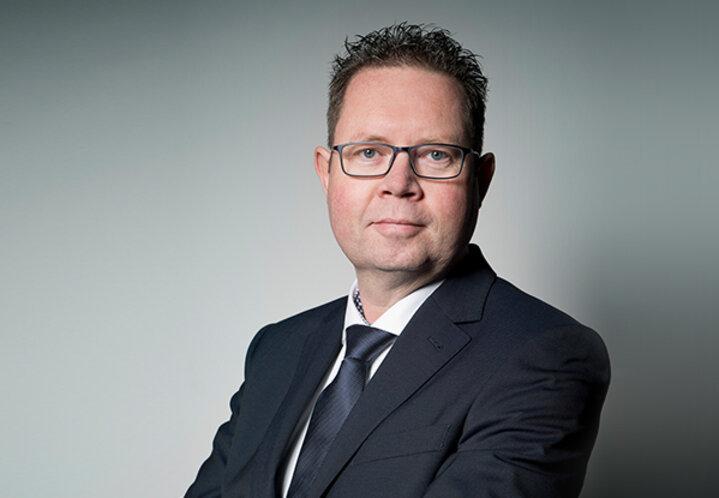 Interview with Dirk van Manen, Managing Director for Sales and Service
Weiss Klimatechnik GmbH
Why did you create a new product brand for air-conditioning?
Quite simply because we wanted to blow a wind of change through the market. In Vindur® we have created an umbrella term under which we can combine the diverse products, solutions and services offered by Weiss Klimatechnik. Vindur® consolidates the uniqueness of our solutions.
That helps us to present it to others and is also a great benefit internally. Vindur® creates the clarity and unity that we need in order to present ourselves on the market as a competent, diverse and experienced partner.
What benefits does Vindur® offer to our customers?
With the Vindur® product brand we are primarily giving our customers greater clarity. From now on, it is clear that anything labelled as Vindur® contains the combined knowledge and collective experience of Weiss Klimatechnik. Furthermore, with Vindur® we make it clear that we work efficiently, use synergies and act in cooperation. As a result, we can also use a solution that we developed for one area in another area. That reduces development costs and time, and also improves the result, which our customers benefit from in turn.
What areas does Vindur® combine?
In short, Vindur® combines our full range of air-conditioning services. It includes our solutions for cleanrooms, measuring rooms and process climates. For hygienic air-conditioning solutions, such as operating theatre ceilings, ventilation systems for hospitals and also our IT air-conditioning solutions for data centres will of course become increasingly important. Furthermore, the provision of service is of great importance with Vindur®; from planning to maintenance we are in an excellent position.
---
Cleanroom, measuring room and process climate
Everything is under control with Vindur®!
Vindur® solutions for cleanrooms, measuring rooms and process climates are bespoke and designed in accordance with standards. In laboratories, during development, production and also quality assurance, they ensure that the necessary climate conditions are reliably provided at all times. That protects people against health risks and prevents the contamination of products and processes.
---
Hygienic air-conditioning solutions
Vindur® ensures hygienically clean air!
Good hygiene and clean air are closely connected. Therefore air-conditioning in hospitals, operation theatres and other high-risk areas is hugely important. Vindur® hygienic air-conditioning solutions generate and maintain clean air: safely and efficiently. That protects the health of the patients and hospital staff, for example against multi-resistant germs, micro-organisms and mould.
---
IT air-conditioning solutions
Stay cool with Vindur®
Server rooms and data centres generate great volumes of waste heat. In order to quickly and efficiently dissipate it, powerful and adequately dimensioned air-conditioning systems are required. The compact and highly efficient Vindur® IT air-conditioning solutions are individually planned and designed according to customer needs. They work extremely reliably and are fail-safe.
---
360 degree service
Vindur® is always there for you!
24 hours a day and 365 days per year: The Vindur® 360 degree service is always on call throughout Germany. More than 280 trained service employees can be on site within the shortest of times, offer competent service and reduce outage times throughout the total service life of an air-conditioning solution: from the first consultation, via the planning, construction and installation of a system through to qualification/requalification, maintenance, alteration and repair.
---
---
---
Do you have questions, requests or suggestions on our products and solutions? Simply get in touch with us. We would be happy to help you!